We've been doing a lot of podcasts to share our knowledge about doing business, side hustles or what we call "horizontal money" and affiliate marketing but we're like anyone else and have a vast range of podcasts that we listen to and enjoy and not everyone deals directly with business but it sure does help the time go by!
We want to share to you other podcasts that we've enjoyed for the past couple months and it's our goal to bring you more each quarter. Please share us yours!
Here are our BEST podcasts to listen to start the month of March with!
1. I'll Name This Podcast Later – By Joe Budden
Joe Budden and his friends Rory & Mal sit down every week to discuss life, music, sex, and more. Tune in and follow along the crazy adventures of these very random friends.
2. How I Built This – by NPR
How I Built This is a podcast about innovators, entrepreneurs, and idealists, and the stories behind the movements they built. Each episode is a narrative journey marked by triumphs, failures, serendipity and insight — told by the founders of some of the world's best known companies and brands.
3. Sword and Scale – Sword and Scale
The Sword and Scale true-crime podcast is an immersive audio experience covering the underworld of criminal activity and the demented minds that perform the most despicable and unthinkable actions, proving that the worst monsters are very real. We cover true-crime stories, high-profile trials, unsolved murders and missing persons cases.
4. PTI – ESPN 
Pardon the Interruption is a sports television show that airs weekdays on various ESPN TV channels, TSN, BT Sport ESPN, XM, and Sirius satellite radio services, and as a downloadable podcast. Tony Kornheiser and Michael Wilbon face off on the day's hottest topics.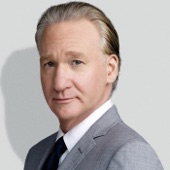 5. Real Time with Bill Maher – HBO Podcasts
Real Time with Bill Maher is a talk show that airs weekly on HBO, hosted by comedian and political satirist Bill Maher.
6. Couple Money Podcast – Elle Martinez
Elle Martinez and Couple Money Podcast tackles how to build up your marriage and net worth. Whether it's comparing Dave Ramsey's debt snowball versus an avalanche, investing smarter, and automating savings à la Ramit Sethi, or using principles from Tim Ferriss and others to hack an efficient and effective financial system, this podcast is about helping the two of you to master your money together.
7. Missions & Marketplace Podcast – Priest Willis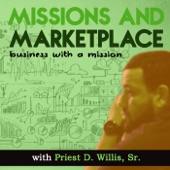 Missions & Marketplace talks with business and thought leaders to discuss their passions in and outside of business and how it drives them to give and be citizens of goodwill. Missions & Marketplace Podcast is brought to you by Affiliate Mission. Affiliate Mission is a premier affiliate marketing and management agency dedicated to your needs and the needs of your business. We realize that your time is valuable and your success is crucial; we offer one of the most comprehensive arrays of affiliate management services in the industry, designed to maximize your profits and ensure your continued success in the affiliate marketing world.
"Don't close your mind, you might miss something" -Scottie Maves